13/11/2015

Oct, 2015 – Modern Media Group, together with its premier international art publication Th....

05/05/2015

On the afternoon of April 26, LEAP celebrated the release of its April issue, "The State o....

17/02/2015

To encourage the development of emerging young artists, Hong Kong's K11 Art Foundati....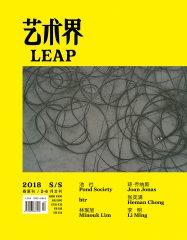 If there is a common denominator to this issue of LEAP, it's video. We have Zhang Peili, the first artist to make video ....